Exercise 1
Place a * beneath the stave each time you hear a dominant 7th after listening to the following music several times. You will find a few useful clues in the melody itself.
The key is G minor. Therefore, firstly think about which notes form the dominant triad, then add the 7th note above the root to the triad to form the 7th chord.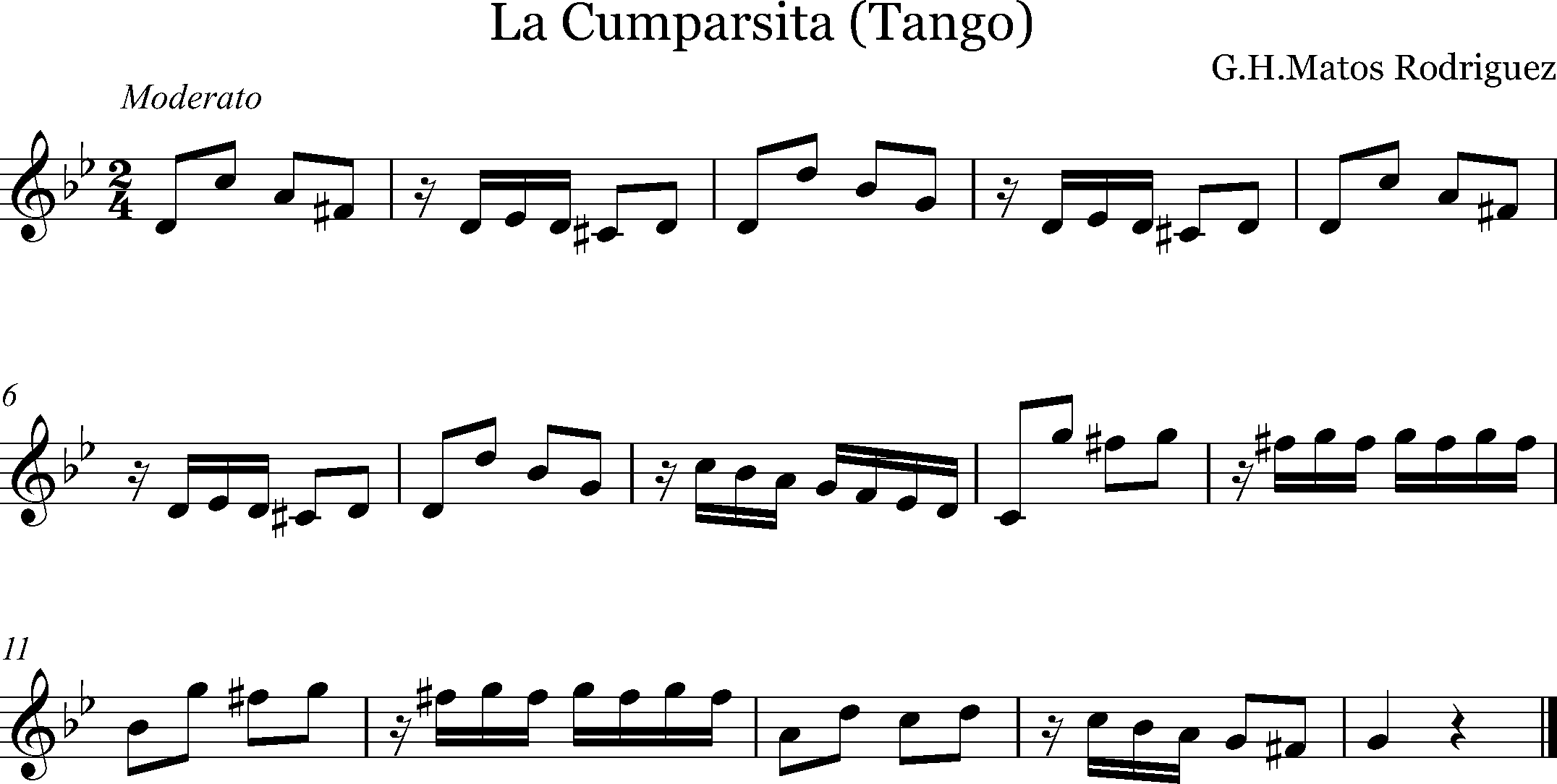 Using the chord of the dominant 7th is always useful when composing for four voices or instruments – one note to each voice.
With the popularity of television programmes such as Strictly Come Dancing, how about doing some research into Latin-American dances, such as the Tango? Other prominent ones are the Salsa, the Bossanova and the Samba. Here is a chance to include popular and catchy rhythms in your compositions to give them character.